ADC16DX370 - 双路 16 位 370 MSPS ADC, 7.4 Gbps JESD204B 输出
ADC16DX370是TI公司(德州仪器)的一款高速ADC(>10MSPS)产品,ADC16DX370是双路 16 位 370 MSPS ADC, 7.4 Gbps JESD204B 输出,本站介绍了ADC16DX370的产品说明、应用、特性等,并给出了与ADC16DX370相关的TI元器件型号供参考.
ADC16DX370 - ADC16DX370 具有7.4Gb/s JESD204B 输出的双路16 位370MSPS 模数转换器(ADC) (Rev. B) - TI德州仪器(Texas Instruments)
产品特性
Resolution: 16-Bit
Conversion Rate: 370 MSPS
1.7 VP-P Input Full Scale Range
Performance:

Input: 150 MHz, –3 dBFS

SNR: 69.6 dBFS
Noise Spectral Density: –152.3 dBFS/Hz
SFDR: 88 dBFS
Non-HD2 and Non-HD3 SPUR: –90 dBFS

Power Dissipation: 800 mW/channel
Buffered Analog Inputs
On-Chip Precision Reference Without External Bypassing
Input Sampling Clock Divider With Phase Synchronization (Divide-by- 1, 2, 4, or 8)
JESD204B Subclass 1 Serial Data Interface

Lane Rates up to 7.4 Gb/s
Configurable as 1- or 2-Lanes/Channel

Fast Over-Range Signals
4-Wire, 1.2-V, 1.8-V, 2.5-V, or 3-V Compatible Serial Peripheral Interface (SPI)
56-Pin WQFN Package, (8 × 8 mm, 0.5-mm Pin-Pitch)
产品应用
High IF Sampling Receivers
Multi-Carrier Base Station Receivers

GSM/EDGE, CDMA2000, UMTS, LTE, WiMax

Diversity, Multi-Mode, and Multiband Receivers
Digital Pre-Distortion
Test and Measurement Equipment
Communications Instrumentation
Portable Instrumentation
产品说明
The ADC16DX370 device is a monolithic dual-channel high performance analog-to-digital converter capable of converting analog input signals into 16-bit digital words with a sampling rate of 370 MSPS. This converter uses a differential pipelined architecture with integrated input buffer to provide excellent dynamic performance while maintaining low power consumption.
The integrated input buffer eliminates charge kickback noise coming from the internal switched capacitor sampling circuits and eases the system-level design of the driving amplifier, anti-aliasing filter, and impedance matching. An input sampling clock divider provides integer divide ratios with configurable phase selection to simplify system clocking. An integrated low-noise voltage reference eases board level design without requiring external decoupling capacitors. The output digital data is provided through a JESD204B subclass 1 interface from a 56-pin, 8-mm × 8-mm WQFN package. A SPI is available to configure the device that is compatible with 1.2-V to 3-V logic.
产品器件信息
| PART NUMBER | PACKAGE | BODY SIZE (NOM) |
| --- | --- | --- |
| ADC16DX370 | WQFN (56) | 8.00 × 8.00 mm |
下面可能是您感兴趣的TI公司(德州仪器)高速ADC(>10MSPS)元器件
10-VSSOP
ADC16V130
52-TQFP
ADC16DV160
ADC161S626
精密ADC(<=10MSPS)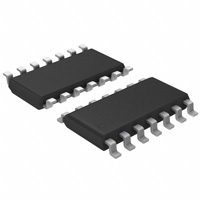 14-SOIC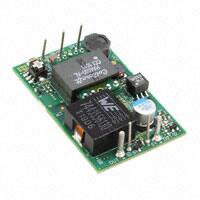 LM5027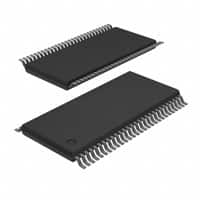 56-TSSOP
转换器(集成开关)
14-SOIC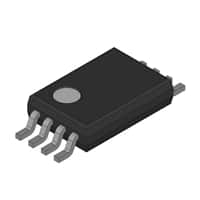 8-TSSOP

TI公司产品现货专家,订购德州仪器公司产品不限最低起订量,TI(德州仪器)产品大陆现货即时发货,香港库存3-5天发货,海外库存7-10天发货
寻找全球TI代理商现货货源-TI公司电子元件在线订购