CD54HC138 - 高速 CMOS 逻辑反向和同向 3 至 8 线路解码器多路解复用器
CD54HC138是TI公司(德州仪器)的一款解码器/编码器/多路复用器产品,CD54HC138是高速 CMOS 逻辑反向和同向 3 至 8 线路解码器多路解复用器,本站介绍了CD54HC138的产品说明、应用、特性等,并给出了与CD54HC138相关的TI元器件型号供参考.
CD54HC138 - CD54/74HC138, CD54/74HCT138, CD54/74HC238, CD54/74HCT238 - TI德州仪器(Texas Instruments)
产品描述
The 'HC138, 'HC238, 'HCT138, and 'HCT238 are high speed silicon gate CMOS decoders well suited to memory address decoding or data routing applications. Both circuits feature low power consumption usually associated with CMOS circuitry, yet have speeds comparable to low power Schottky TTL logic. Both circuits have three binary select inputs (A0, A1 and A2). If the device is enabled, these inputs determine which one of the eight normally high outputs of the HC/HCT138 series will go low or which of the normally low outputs of the HC/HCT238 series will go high.
Two active low and one active high enables (E1\, E2\, and E3) are provided to ease the cascading of decoders. The decoder's 8 outputs can drive 10 low power Schottky TTL equivalent loads.
产品特性
Select One Of Eight Data Outputs Active Low for 138, Active High for 238
I/O Port or Memory Selector
Three Enable Inputs to Simplify Cascading
Typical Propagation Delay of 13ns at VCC = 5V, CL = 15pF, TA = 25°C
Fanout (Over Temperature Range)

Standard Outputs . . . . 10 LSTTL Loads
Bus Driver Outputs . . . . 15 LSTTL Loads

Wide Operating Temperature Range . . . –55°C to 125°C
Balanced Propagation Delay and Transition Times
Significant Power Reduction Compared to LSTTL Logic ICs
HC Types

2V to 6V Operation
High Noise Immunity: NIL = 30%, NIH = 30% of VCC at VCC = 5V

HCT Types

4.5V to 5.5V Operation
Direct LSTTL Input Logic Compatibility, VIL = 0.8V (Max), VIH = 2V (Min)
CMOS Input Compatibility, Il 1µA at VOL, VOH
Data sheet acquired from Harris Semiconductor
下面可能是您感兴趣的TI公司(德州仪器)解码器/编码器/多路复用器元器件
或门
与非门
D类触发器
解码器/编码器/多路复用器
D类锁存器
移位寄存器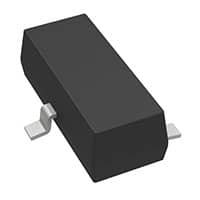 SOT-23-3
128-LQFP
DDPAK/TO-263-5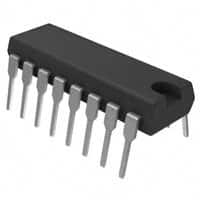 16-PDIP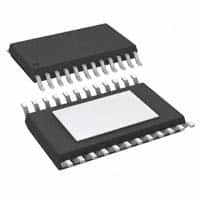 24-HTSSOP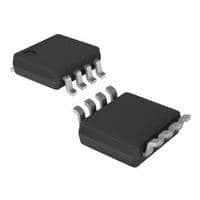 US8

TI公司产品现货专家,订购德州仪器公司产品不限最低起订量,TI(德州仪器)产品大陆现货即时发货,香港库存3-5天发货,海外库存7-10天发货
寻找全球TI代理商现货货源-TI公司电子元件在线订购