CSD95372BQ5M - 60A 同步降压 NexFET? 智能功率级
CSD95372BQ5M是TI公司(德州仪器)的一款功率MOSFET模块产品,CSD95372BQ5M是60A 同步降压 NexFET? 智能功率级,本站介绍了CSD95372BQ5M的产品说明、应用、特性等,并给出了与CSD95372BQ5M相关的TI元器件型号供参考.
CSD95372BQ5M - CSD95372BQ5M 同步降压NexFET? 智能功率级 - TI德州仪器(Texas Instruments)
产品特性
60 A Continuous Operating Current Capability
93.4% System Efficiency at 30 A
Low Power Loss of 2.8 W at 30 A
High Frequency Operation (up to 1.25 MHz)
Diode Emulation Mode With FCCM
Temperature Compensated Bi-Directional Current Sense
Analog Temperature Output (600 mV at 0°C)
Fault Monitoring

High-Side Short, Overcurrent, and Overtemperature Protection

3.3 and 5 V PWM Signal Compatible
Tri-State PWM Input
Integrated Bootstrap Diode
Optimized Deadtime for Shoot Through Protection
High Density SON 5 × 6 mm Footprint
Ultra-Low Inductance Package
System Optimized PCB Footprint
RoHS Compliant – Lead-Free Terminal Plating
Halogen Free
产品应用
Multiphase Synchronous Buck Converters

High Frequency Applications
High Current, Low Duty Cycle Applications

POL DC-DC Converters
Memory and Graphic Cards
Desktop and Server VR11.x / VR12.x V-Core and Memory Synchronous Converters
产品说明
The CSD95372BQ5M NexFET™ smart power stage is a highly optimized design for use in a high power, high density Synchronous Buck converter. This product integrates the Driver IC and Power MOSFETs to complete the power stage switching function. This combination produces high current, high efficiency, and high speed switching capability in a small 5 mm × 6 mm outline package. It also integrates the accurate current sensing and temperature sensing functionality to simplify system design and improve accuracy. In addition, the PCB footprint has been optimized to help reduce design time and simplify the completion of the overall system design.
Device Information(1)
Device
Media
Qty
Package
Ship
CSD95372BQ5M
13-Inch Reel
2500
SON 5-mm × 6-mm Package
Tape and Reel
CSD95372BQ5MT
7-Inch Reel
250
下面可能是您感兴趣的TI公司(德州仪器)功率MOSFET模块元器件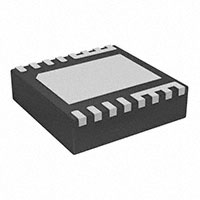 10-VSON
功率MOSFET模块
功率MOSFET模块
功率MOSFET模块
12-VSON
12-LSON
16-SOIC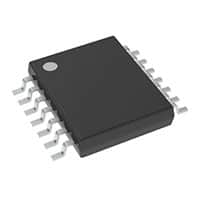 14-TSSOP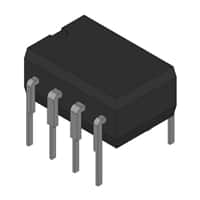 8-PDIP
计数器/算术/奇偶校验功能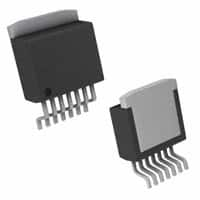 DDPAK/TO-263-7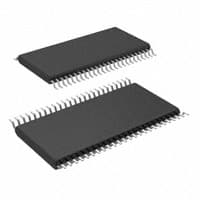 48-TSSOP

TI公司产品现货专家,订购德州仪器公司产品不限最低起订量,TI(德州仪器)产品大陆现货即时发货,香港库存3-5天发货,海外库存7-10天发货
寻找全球TI代理商现货货源-TI公司电子元件在线订购