DAC8562 - 具有 2.5V、4ppm/°C 基准的 16 位、双路、低功耗、超低短时脉冲波形干扰、缓冲电压输出 DAC
DAC8562是TI公司(德州仪器)的一款精密DAC(=<10MSPS)产品,DAC8562是具有 2.5V、4ppm/°C 基准的 16 位、双路、低功耗、超低短时脉冲波形干扰、缓冲电压输出 DAC,本站介绍了DAC8562的产品说明、应用、特性等,并给出了与DAC8562相关的TI元器件型号供参考.
DAC8562 - DACxx6x Dual 16-, 14-, 12-Bit, Low-Power, Buffered, Voltage-Output DACs With 2.5-V, 4-PPM/°C Internal Reference - TI德州仪器(Texas Instruments)
产品特性
Relative Accuracy:

DAC756x (12-Bit): 0.3 LSB INL
DAC816x (14-Bit): 1 LSB INL
DAC856x (16-Bit): 4 LSB INL

Glitch Impulse: 0.1 nV-s
Bidirectional Reference: Input or 2.5-V Output

Output Disabled by Default
±5-mV Initial Accuracy (Max)
4-ppm°C Temperature Drift (Typ)
10-ppm/°C Temperature Drift (Max)
20-mA Sink and Source Capability

Power-On Reset to Zero Scale or Mid-Scale
Low-Power: 4 mW (Typ, 5-V AVDD, Including Internal Reference Current)
Wide Power-Supply Range: 2.7 V to 5.5 V
50-MHz SPI With Schmitt-Triggered Inputs
LDAC and CLR Functions
Output Buffer With Rail-to-Rail Operation
Packages: WSON-10 (3 mm × 3 mm), VSSOP-10
Temperature Range: –40°C to 125°C
产品应用
Portable Instrumentation
PLC Analog Output Module
Closed-Loop Servo Control
Voltage Controlled Oscillator Tuning
Data Acquisition Systems
Programmable Gain and Offset Adjustment
产品说明
The DAC756x, DAC816x, and DAC856x devices are low-power, voltage-output, dual-channel, 16-, 14-, and 12-bit digital-to-analog converters (DACs), respectively. These devices include a 2.5-V, 4-ppm/°C internal reference, giving a full-scale output voltage range of 2.5 V or 5V. The internal reference has an initial accuracy of ±5mV and can source or sink up to 20mA at the VREFIN/VREFOUT pin.
These devices are monotonic, providing excellent linearity and minimizing undesired code-to-code transient voltages (glitch). They use a versatile three-wire serial interface that operates at clock rates up to 50 MHz. The interface is compatible with standard SPI™, QSPI™, Microwire, and digital signal processor (DSP) interfaces. The DACxx62 devices incorporate a power-on-reset circuit that ensures the DAC output powers up and remains at zero scale until a valid code is written to the device, whereas the DACxx63 devices similarly power up at mid-scale. These devices contain a power-down feature that reduces current consumption to typically 550 nA at 5V. The low power consumption, internal reference, and small footprint make these devices ideal for portable, battery-operated equipment.
The DACxx62 devices are drop-in and function-compatible with each other, as are the DACxx63 devices. The entire family is available in MSOP-10 and SON-10 packages.
产品器件信息
PART NUMBER
PACKAGE
BODY SIZE (NOM)
DAC8562
VSSOP (10), WSON (10)
3.00 mm × 3.00 mm
DAC8162
DAC7562
下面可能是您感兴趣的TI公司(德州仪器)精密DAC(=<10MSPS)元器件
精密DAC(=<10MSPS)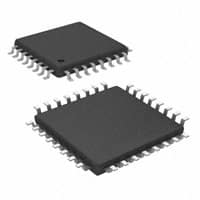 32-TQFP
精密DAC(=<10MSPS)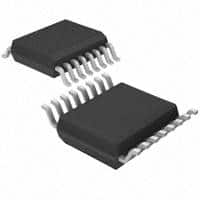 16-TSSOP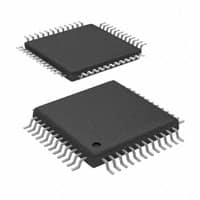 48-TQFP
10-VSSOP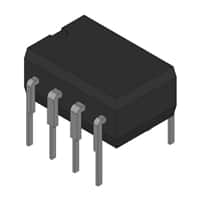 8-PDIP
14-SSOP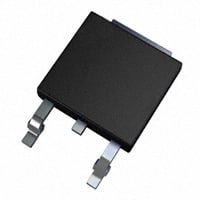 TO-252-3
通用总线收发器(UBT)
8-SOIC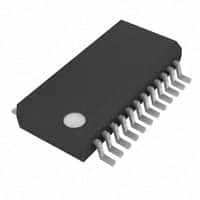 24-SSOP/QSOP

TI公司产品现货专家,订购德州仪器公司产品不限最低起订量,TI(德州仪器)产品大陆现货即时发货,香港库存3-5天发货,海外库存7-10天发货
寻找全球TI代理商现货货源-TI公司电子元件在线订购