TMS320F28068F - TMS320F28069F、TMS320F2806 8F、TMS320F28062F InstaSPIN-FOC
TMS320F28068F是TI公司(德州仪器)的一款实时控制产品,TMS320F28068F是TMS320F28069F、TMS320F2806 8F、TMS320F28062F InstaSPIN-FOC,本站介绍了TMS320F28068F的产品说明、应用、特性等,并给出了与TMS320F28068F相关的TI元器件型号供参考.
TMS320F28068F - TMS320F2806x Piccolo 微处理器 (Rev. C) - TI德州仪器(Texas Instruments)
1 Device Overview
1.1 Features
High-Efficiency 32-Bit CPU (TMS320C28x)

90 MHz (11.11-ns Cycle Time)
16 x 16 and 32 x 32 Multiply and Accumulate (MAC) Operations
16 x 16 Dual MAC
Harvard Bus Architecture
Atomic Operations
Fast Interrupt Response and Processing
Unified Memory Programming Model
Code-Efficient (in C/C++ and Assembly)

Floating-Point Unit (FPU)

Native Single-Precision Floating-Point Operations

Programmable Control Law Accelerator (CLA)

32-Bit Floating-Point Math Accelerator
Executes Code Independently of the Main CPU

Viterbi, Complex Math, CRC Unit (VCU)

Extends C28x Instruction Set to Support Complex Multiply, Viterbi Operations, and Cyclic Redundency Check (CRC)

Embedded Memory

Up to 256KB of Flash
Up to 100KB of RAM
2KB of One-Time Programmable (OTP) ROM

6-Channel Direct Memory Access (DMA)
Low Device and System Cost

Single 3.3-V Supply
No Power Sequencing Requirement
Integrated Power-on Reset and Brown-out Reset
Low-Power Operating Modes
No Analog Support Pin

Endianness: Little Endian
JTAG Boundary Scan Support

IEEE Standard 1149.1-1990 Standard Test Access Port and Boundary Scan Architecture

Clocking

Two Internal Zero-Pin Oscillators
On-Chip Crystal Oscillator/External Clock Input
Watchdog Timer Module
Missing Clock Detection Circuitry

Peripheral Interrupt Expansion (PIE) Block That Supports All Peripheral Interrupts
Three 32-Bit CPU Timers
Advanced Control Peripherals
Up to 8 Enhanced Pulse-Width Modulator (ePWM) Modules

16 PWM Channels Total (8 HRPWM-Capable)
Independent 16-Bit Timer in Each Module

Three Input Enhanced Capture (eCAP) Modules
Up to 4 High-Resolution Capture (HRCAP) Modules
Up to 2 Enhanced Quadrature Encoder Pulse (eQEP) Modules
12-Bit Analog-to-Digital Converter (ADC), Dual Sample-and-Hold (S/H)

Up to 3.46MSPS
Up to 16 Channels

On-Chip Temperature Sensor
128-Bit Security Key and Lock

Protects Secure Memory Blocks
Prevents Reverse-Engineering of Firmware

Serial Port Peripherals

Two Serial Communications Interface (SCI) [UART] Modules
Two Serial Peripheral Interface (SPI) Modules
One Inter-Integrated-Circuit (I2C) Bus
One Multichannel Buffered Serial Port (McBSP) Bus
One Enhanced Controller Area Network (eCAN)
Universal Serial Bus (USB) 2.0 (see Device Comparison Table for Availability)

Full-Speed Device Mode
Full-Speed or Low-Speed Host Mode

Up to 54 Individually Programmable, Multiplexed General-Purpose Input/Output (GPIO) Pins With Input Filtering
Advanced Emulation Features

Analysis and Breakpoint Functions
Real-Time Debug via Hardware

2806x Packages

80-Pin PFP and 100-Pin PZP PowerPAD™ Thermally Enhanced Thin Quad Flatpacks (HTQFPs)
80-Pin PN and 100-Pin PZ Low-Profile Quad Flatpacks (LQFPs)
1.2 Applications
Switch Mode Power Supplies (SMPSs)
Solar Micro Inverters and Converters
Power Factor Correction
Smart Grid and Power Line Communications
AC/DC Inverters
1.3 Description
The F2806x Piccolo™ family of microcontrollers (MCUs) provides the power of the C28x core and CLA coupled with highly integrated control peripherals in low pin-count devices. This family is code-compatible with previous C28x-based code, and also provides a high level of analog integration.
An internal voltage regulator allows for single-rail operation. Enhancements have been made to the High-Resolution Pulse Width Modulator (HRPWM) module to allow for dual-edge control (frequency modulation). Analog comparators with internal 10-bit references have been added and can be routed directly to control the ePWM outputs. The ADC converts from 0 to 3.3-V fixed full-scale range and supports ratio-metric VREFHI/VREFLO references. The ADC interface has been optimized for low overhead and latency.
产品器件信息
| PART NUMBER | PACKAGE | BODY SIZE |
| --- | --- | --- |
| TMS320F28069PZP | HTQFP (100) | 14.0 mm x 14.0 mm |
| TMS320F28069PFP | HTQFP (80) | 12.0 mm x 12.0 mm |
| TMS320F28069PZ | LQFP (100) | 14.0 mm x 14.0 mm |
| TMS320F28069PN | LQFP (80) | 12.0 mm x 12.0 mm |
下面可能是您感兴趣的TI公司(德州仪器)实时控制元器件
361-NFBGA
548-FCBGA
179-BGA
338-NFBGA
100-HTQFP
532-FCBGA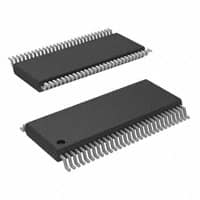 56-TVSOP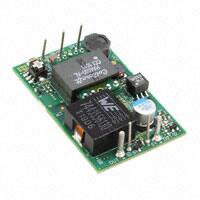 LM5027
24-SOIC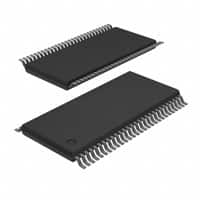 56-TSSOP
转换器(集成开关)
20-HTSSOP

TI公司产品现货专家,订购德州仪器公司产品不限最低起订量,TI(德州仪器)产品大陆现货即时发货,香港库存3-5天发货,海外库存7-10天发货
寻找全球TI代理商现货货源-TI公司电子元件在线订购