TPS61160A - 采用 2mm x 2mm 封装的具有 PWM 亮度控制的白光 LED 驱动器。 多达 10 个串联的 LED
TPS61160A是TI公司(德州仪器)的一款背光产品,TPS61160A是采用 2mm x 2mm 封装的具有 PWM 亮度控制的白光 LED 驱动器。 多达 10 个串联的 LED,本站介绍了TPS61160A的产品说明、应用、特性等,并给出了与TPS61160A相关的TI元器件型号供参考.
TPS61160A - TPS6116xA White LED Driver with PWM Brightness Control in 2-mm x 2-mm WSON Package - TI德州仪器(Texas Instruments)
产品特性
Input Voltage Range: 2.7 V to 18 V
26-V Open LED Protection for TPS61160A 38-V Open LED Protection for TPS61161A
200mV Reference Voltage With ±2% Accuracy
PWM Interface for Brightness Control
Built-in Soft Start
Up to 90% Efficiency
2-mm × 2-mm × 0.8-mm 6-Pin WSON Package With Thermal Pad
产品应用
Cellular Phones
Portable Media Players
Ultra Mobile Devices
GPS Receivers
White LED Backlighting for Media Form Factor Display
产品说明
With a 40-V rated integrated switch FET, the TPS61160A/61A is a boost converter that drives LEDs in series. The boost converter runs at 600-kHz fixed switching frequency to reduce output ripple, improve conversion efficiency, and allows for the use of small external components.
The default white LED current is set with the external sensor resistor Rset, and the feedback voltage is regulated to 200 mV, as shown in the typical application. During the operation, the LED current can be controlled by a pulse width modulation (PWM) signal applied to the CTRL pin through which the duty cycle determines the feedback reference voltage. In PWM dimming mode, the TPS61160A/61A does not burst the LED current; therefore, it does not generate audible noises on the output capacitor. For maximum protection, the device features integrated open LED protection that disables the TPS61160A/61A to prevent the output from exceeding the absolute maximum ratings during open LED conditions.
The TPS61160A/61A is available in a space-saving, 2-mm × 2-mm WSON package with thermal pad.
产品器件信息
PART NUMBER
PACKAGE
OPEN LED PROTECTION
TPS61160A
WSON (6)
TPS61160A use 26 V (typical)
TPS61161A
TPS61161A use 38 V (typical)
下面可能是您感兴趣的TI公司(德州仪器)背光元器件
TPS61140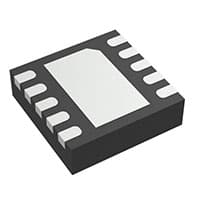 10-VSON
TPS61070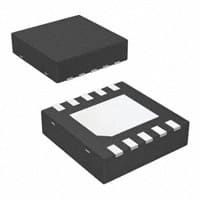 10-WSON
TPS61003
转换器(集成开关)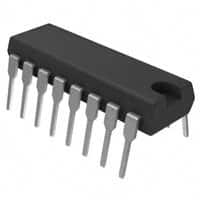 16-PDIP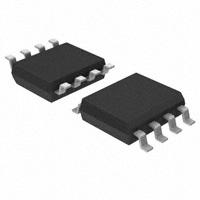 8-SOIC
100-LQFP
串联电压基准
100-LQFP
44-HTSSOP

TI公司产品现货专家,订购德州仪器公司产品不限最低起订量,TI(德州仪器)产品大陆现货即时发货,香港库存3-5天发货,海外库存7-10天发货
寻找全球TI代理商现货货源-TI公司电子元件在线订购