TPS62737 - A Programmable Output Ultra-Low Power Buck Converter with 50mA Load Capability
TPS62737是TI公司(德州仪器)的一款转换器(集成开关)产品,TPS62737是A Programmable Output Ultra-Low Power Buck Converter with 50mA Load Capability,本站介绍了TPS62737的产品说明、应用、特性等,并给出了与TPS62737相关的TI元器件型号供参考.
TPS62737 - 一个具有50mA 负载能力的可编程输出超低功耗降压转换器 (Rev. B) - TI德州仪器(Texas Instruments)
产品特性
Industry's Highest Efficiency at Low Output Currents: > 90% With IOUT = 15 µA
Ultra-Low Power Buck Converter

TPS62736 Optimized for 50-mA Output Current
TPS62737 Optimized for 200-mA Output Current
1.3-V to 5-V Resistor Programmable Output Voltage Range
2-V to 5.5-V Input Operating Range
380-nA and 375-nA Quiescent Current During Active Operation for TPS62736 and TPS62737
10-nA Quiescent Current During Ship Mode Operation
2% Voltage Regulation Accuracy

100% Duty Cycle (Pass Mode)
EN1 and EN2 Control

Two Power-Off States:
Shipmode (Full Power-Off State)
Standby Mode Includes VIN_OK Indication
Input Power-Good Indication (VIN_OK)
Push-Pull Driver
Resistor Programmable Threshold Level
产品应用
Ultra-Low Power Applications
2-Cell and 3-Cell Alkaline-Powered Applications
Energy Harvesting
Solar Chargers
Thermal Electric Generator (TEG) Harvesting
Wireless Sensor Networks (WSN)
Low-Power Wireless Monitoring
Environmental Monitoring
Bridge and Structural Health Monitoring (SHM)
Smart Building Controls
Portable and Wearable Health Devices
Entertainment System Remote Controls
3 Description
The TPS6273x family provides a highly integrated ultra low power buck converter solution that is well suited for meeting the special needs of ultra-low power applications such as energy harvesting. The TPS6273x provides the system with an externally programmable regulated supply to preserve the overall efficiency of the power-management stage compared to a linear step-down converter. This regulator is intended to step-down the voltage from an energy storage element such as a battery or super capacitor to supply the rail to low-voltage electronics. The regulated output has been optimized to provide high efficiency across low-output currents (<10 µA) to high currents (200 mA).
The TPS6273x integrates an optimized hysteretic controller for low-power applications. The internal circuitry uses a time-based sampling system to reduce the average quiescent current.
产品器件信息
| PART NUMBER | PACKAGE | BODY SIZE (NOM) |
| --- | --- | --- |
| TPS6273x | VQFN (14) | 3.50 mm × 3.50 mm |
下面可能是您感兴趣的TI公司(德州仪器)转换器(集成开关)元器件
转换器(集成开关)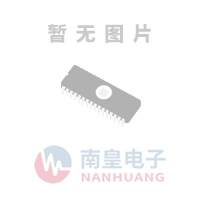 10-VSSOP
16-QFN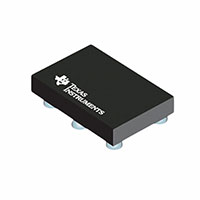 6-DSLGA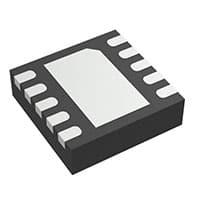 10-VSON
转换器(集成开关)
8-SOIC
128-LQFP
8-SOIC
DDPAK/TO-263-5
14-TSSOP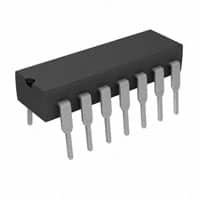 14-PDIP

TI公司产品现货专家,订购德州仪器公司产品不限最低起订量,TI(德州仪器)产品大陆现货即时发货,香港库存3-5天发货,海外库存7-10天发货
寻找全球TI代理商现货货源-TI公司电子元件在线订购