DAC8571 - 低功耗轨至轨输出 16 位 I2C 输入 DAC
DAC8571是TI公司(德州仪器)的一款精密DAC(=<10MSPS)产品,DAC8571是低功耗轨至轨输出 16 位 I2C 输入 DAC,本站介绍了DAC8571的产品说明、应用、特性等,并给出了与DAC8571相关的TI元器件型号供参考.
DAC8571 - 16-Bit Low Power Voltage Output w/I²C Interface Digital-to-Analog Converter - TI德州仪器(Texas Instruments)
产品描述
The DAC8571 is a small low-power, 16-bit voltage output DAC with an I2C compatible two-wire serial interface. Its on-chip precision output amplifier allows rail-to-rail output swing and settles within 10 microseconds. The DAC8571 architecture is 16-bit monotonic, and factory trimming typically achieves ±4 mV absolute accuracy at all codes. The DAC8571 requires an external reference voltage to set its output voltage range.
The low power consumption and small size of this part make it ideally suited to portable battery operated equipment. The power consumption is typically 800 µW at VDD = 5 V reducing to 1 µWin power-down mode.
The DAC8571 incorporates a 2-wire I2C interface. Standard, fast, and high-speed modes of I2C operation are all supported up to 3.4 MHz serial clock speeds. Multichannel synchronous data update and power-down operations are supported through the I2C bus. DAC8571 is also capable of transmitting the contents of its serial shift register, a key feature for I2C system verification.
The DAC8571 is available in an 8-lead MSOP package and is specified over –40°C to 105°C.
产品特性
Micropower Operation: 160 µA @ 5 V
Power-On Reset to Zero
Single Supply: +2.7 V to +5.5 V
16-Bit Monotonic
Settling Time: 10 µs to ±0.003% FSR
I2C™ Interface With High-Speed Mode
Supports Data Receive and Transmit
On-Chip Rail-to-Rail Output Buffer
Double-Buffered Input Register
Supports Synchronous Multichannel Update
Offset Error: ±1 mV max at 25&Deg;C
Full-Scale Error: ±3 mV max at 25°C
Small 8 Lead MSOP Package
APPLICATIONS

Process Control
Data Acquisition Systems
Closed-Loop Servo Control
PC Peripherals
Portable Instrumentation
I²C is a trademark of Philips Corporation.
下面可能是您感兴趣的TI公司(德州仪器)精密DAC(=<10MSPS)元器件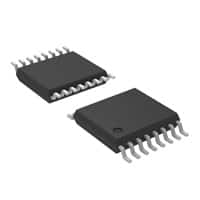 16-TSSOP
16-TSSOP
精密DAC(=<10MSPS)
精密DAC(=<10MSPS)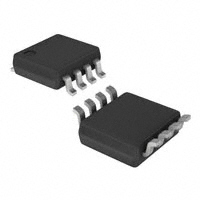 8-VSSOP
8-VSSOP
14-TSSOP
TPS62693
14-DIP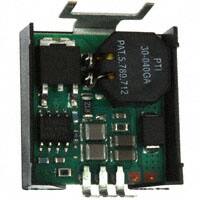 3-SIP
SC-70-5
16-TSSOP

TI公司产品现货专家,订购德州仪器公司产品不限最低起订量,TI(德州仪器)产品大陆现货即时发货,香港库存3-5天发货,海外库存7-10天发货
寻找全球TI代理商现货货源-TI公司电子元件在线订购