LM3424 - 具有热折回的恒流 N 通道控制器,用于驱动 LED
LM3424是TI公司(德州仪器)的一款LED照明-照明产品,LM3424是具有热折回的恒流 N 通道控制器,用于驱动 LED,本站介绍了LM3424的产品说明、应用、特性等,并给出了与LM3424相关的TI元器件型号供参考.
LM3424 - LM3424/-Q1 Constant Current N-Channel Controller with Thermal Foldback for Driving LEDs - TI德州仪器(Texas Instruments)
产品特性
LM3424-Q1 is an Automotive Grade Product That is AEC-Q100 Grade 1 Qualified
VIN Range from 4.5V to 75V
High-Side Adjustable Current Sense
2-Ω, 1-A Peak MOSFET Gate Driver
Input Undervoltage and Output Overvoltage Protection
PWM and Analog Dimming
Cycle-by-Cycle Current Limit
Programmable Softstart and Slope Compensation
Programmable, Synchronizable Switching Frequency
Programmable Thermal Foldback
Precision Voltage Reference
Low Power Shutdown and Thermal Shutdown
产品应用
LED Drivers - Buck, Boost, Buck-Boost, and SEPIC
Indoor and Outdoor Area SSL
Automotive
General Illumination
Constant-Current Regulators
Typical Boost Application Circuit
产品说明
The LM3424 is a versatile high voltage N-channel MOSFET controller for LED drivers. It can be easily configured in buck, boost, buck-boost and SEPIC topologies. In addition, the LM3424 includes a thermal foldback feature for temperature management of the LEDs. This flexibility, along with an input voltage rating of 75 V, makes the LM3424 ideal for illuminating LEDs in a large family of applications.
Adjustable high-side current sense allows for tight regulation of the LED current with the highest efficiency possible. The LM3424 uses standard peak current-mode control providing inherent input voltage feed-forward compensation for better noise immunity. It is designed to provide accurate thermal foldback with a programmable foldback breakpoint and slope. In addition, a 2.45V reference is provided.
The LM3424 includes a high-voltage startup regulator that operates over a wide input range of 4.5 V to 75 V. The internal PWM controller is designed for adjustable switching frequencies of up to 2.0 MHz and external synchronization is possible. The controller is capable of high speed PWM dimming and analog dimming.
产品器件信息
PART NUMBER
PACKAGE
BODY SIZE (NOM)
LM3424
HTSSOP (20)
6.50 mm x 4.40 mm
LM3424-Q1
下面可能是您感兴趣的TI公司(德州仪器)LED照明-照明元器件
20-HTSSOP
SOT-23-5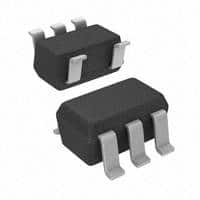 SOT-23-5
SOT-23-5
20-HTSSOP
SOT-23-5
14-TSSOP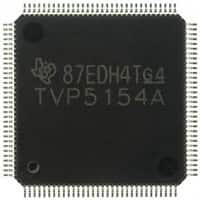 128-HTQFP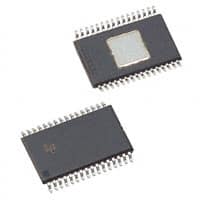 32-TSSOP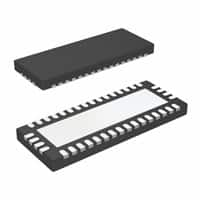 42-WQFN
D类锁存器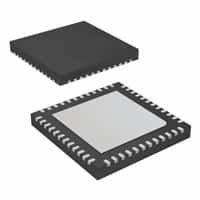 48-VQFN

TI公司产品现货专家,订购德州仪器公司产品不限最低起订量,TI(德州仪器)产品大陆现货即时发货,香港库存3-5天发货,海外库存7-10天发货
寻找全球TI代理商现货货源-TI公司电子元件在线订购