LM61 - 采用 TO-92 封装的 ±2°C 模拟输出温度传感器
LM61是TI公司(德州仪器)的一款本地温度传感器产品,LM61是采用 TO-92 封装的 ±2°C 模拟输出温度传感器,本站介绍了LM61的产品说明、应用、特性等,并给出了与LM61相关的TI元器件型号供参考.
LM61 - LM61 2.7V, SOT-23 or TO-92 Temperature Sensor - TI德州仪器(Texas Instruments)
产品描述
The LM61 is a precision integrated-circuit temperature sensor that can sense a −30°C to +100°C temperature range while operating from a single +2.7V supply. The LM61's output voltage is linearly proportional to Celsius (Centigrade) temperature (+10mV/°C) and has a DC offset of +600mV. The offset allows reading negative temperatures without the need for a negative supply. The nominal output voltage of the LM61 ranges from +300mV to +1600mV for a −30°C to +100°C temperature range. The LM61 is calibrated to provide accuracies of ±2.0°C at room temperature and ±3°C over the full −25°C to +85°C temperature range.
The LM61's linear output, +600mV offset, and factory calibration simplify external circuitry required in a single supply environment where reading negative temperatures is required. Because the LM61's quiescent current is less than 125μA, self-heating is limited to a very low 0.2°C in still air. Shutdown capability for the LM61 is intrinsic because its inherent low power consumption allows it to be powered directly from the output of many logic gates.
产品特性
Calibrated Linear Scale Factor of +10 mV/°C
Rated for Full −30° to +100°C Range
Suitable for Remote Applications
UL Recognized Component
下面可能是您感兴趣的TI公司(德州仪器)本地温度传感器元器件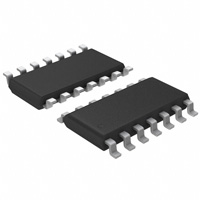 14-SOICN
14-SOICN
8-PDIP
TO-92-3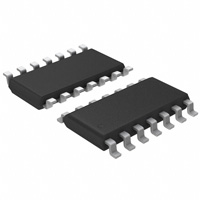 14-SOICN
16-SOIC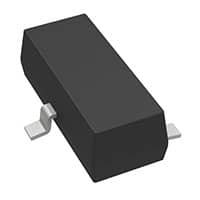 SOT-23-3
128-LQFP
DDPAK/TO-263-5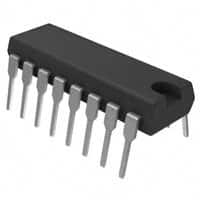 16-PDIP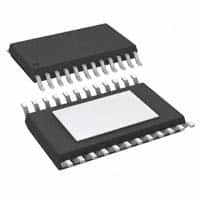 24-HTSSOP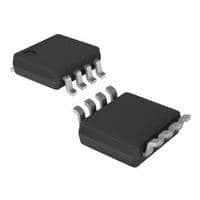 US8

TI公司产品现货专家,订购德州仪器公司产品不限最低起订量,TI(德州仪器)产品大陆现货即时发货,香港库存3-5天发货,海外库存7-10天发货
寻找全球TI代理商现货货源-TI公司电子元件在线订购