SN54HC161-SP - 同步 4 位二进制计数器
SN54HC161-SP是TI公司(德州仪器)的一款计数器/算术/奇偶校验功能产品,SN54HC161-SP是同步 4 位二进制计数器,本站介绍了SN54HC161-SP的产品说明、应用、特性等,并给出了与SN54HC161-SP相关的TI元器件型号供参考.
SN54HC161-SP - SN54HC161, SN74HC161 - TI德州仪器(Texas Instruments)
产品描述
These synchronous, presettable counters feature an internal carry look-ahead for application in high-speed counting designs. The 'HC161 devices are 4-bit binary counters. Synchronous operation is provided by having all flip-flops clocked simultaneously so that the outputs change coincident with each other when so instructed by the count-enable (ENP, ENT) inputs and internal gating. This mode of operation eliminates the output counting spikes that are normally associated with synchronous (ripple-clock) counters. A buffered clock (CLK) input triggers the four flip-flops on the rising (positive-going) edge of the clock waveform.
These counters are fully programmable; that is, they can be preset to any number between 0 and 9 or 15. As presetting is synchronous, setting up a low level at the load input disables the counter and causes the outputs to agree with the setup data after the next clock pulse, regardless of the levels of the enable inputs.
The clear function for the 'HC161 devices is asynchronous. A low level at the clear (CLR)\ input sets all four of the flip-flop outputs low, regardless of the levels of the CLK, load (LOAD)\, or enable inputs.
The carry look-ahead circuitry provides for cascading counters for n-bit synchronous applications without additional gating. Instrumental in accomplishing this function are ENP, ENT, and a ripple-carry output (RCO). Both ENP and ENT must be high to count, and ENT is fed forward to enable RCO. Enabling RCO produces a high-level pulse while the count is maximum (9 or 15 with QA high). This high-level overflow ripple-carry pulse can be used to enable successive cascaded stages. Transitions at ENP or ENT are allowed, regardless of the level of CLK.
These counters feature a fully independent clock circuit. Changes at control inputs (ENP, ENT, or LOAD\) that modify the operating mode have no effect on the contents of the counter until clocking occurs. The function of the counter (whether enabled, disabled, loading, or counting) is dictated solely by the conditions meeting the stable setup and hold times.
产品特性
Wide Operating Voltage Range of 2 V to 6 V
Outputs Can Drive Up To 10 LSTTL Loads
Low Power Consumption, 80-µA Max ICC
Typical tpd = 14 ns
±4-mA Output Drive at 5 V
Low Input Current of 1 µA Max
Internal Look-Ahead for Fast Counting
Carry Output for n-Bit Cascading
Synchronous Counting
Synchronously Programmable
下面可能是您感兴趣的TI公司(德州仪器)计数器/算术/奇偶校验功能元器件
D类触发器
D类触发器
计数器/算术/奇偶校验功能
模具
解码器/编码器/多路复用器
D类触发器
361-NFBGA
108-BGA
TPS62693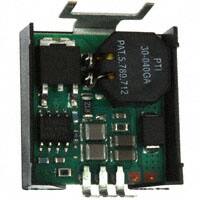 3-SIP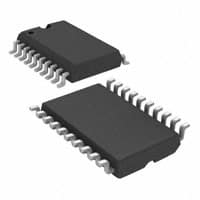 20-SOIC
16-TSSOP

TI公司产品现货专家,订购德州仪器公司产品不限最低起订量,TI(德州仪器)产品大陆现货即时发货,香港库存3-5天发货,海外库存7-10天发货
寻找全球TI代理商现货货源-TI公司电子元件在线订购