TMS320F28053 - TMS320F2805x Piccolo 微控制器
TMS320F28053是TI公司(德州仪器)的一款实时控制产品,TMS320F28053是TMS320F2805x Piccolo 微控制器,本站介绍了TMS320F28053的产品说明、应用、特性等,并给出了与TMS320F28053相关的TI元器件型号供参考.
TMS320F28053 - Piccolo微控制器 - TI德州仪器(Texas Instruments)
1 Device Overview
1.1 Features
High-Efficiency 32-Bit CPU (TMS320C28x)

60 MHz (16.67-ns Cycle Time)
16 x 16 and 32 x 32 MAC Operations
16 x 16 Dual MAC
Harvard Bus Architecture
Atomic Operations
Fast Interrupt Response and Processing
Unified Memory Programming Model
Code-Efficient (in C/C++ and Assembly)

Programmable Control Law Accelerator (CLA)

32-Bit Floating-Point Math Accelerator
Executes Code Independently of the Main CPU

Dual-Zone Security Module
Endianness: Little Endian
Low Device and System Cost:

Single 3.3-V Supply
No Power Sequencing Requirement
Integrated Power-on Reset and Brown-out Reset
Low Power
No Analog Support Pins

Clocking:

Two Internal Zero-Pin Oscillators
On-Chip Crystal Oscillator and External Clock Input
Watchdog Timer Module
Missing Clock Detection Circuitry

Up to 42 Individually Programmable, Multiplexed General-Purpose Input/Output (GPIO) Pins With Input Filtering
JTAG Boundary Scan Support

IEEE Standard 1149.1-1990 Standard Test Access Port and Boundary Scan Architecture

Peripheral Interrupt Expansion (PIE) Block That Supports All Peripheral Interrupts
Three 32-Bit CPU Timers
Independent 16-Bit Timer in Each ePWM Module
On-Chip Memory

Flash, SARAM, Message RAM, OTP, CLA Data ROM, Boot ROM, Secure ROM Available

128-Bit Security Key and Lock

Protects Secure Memory Blocks
Prevents Firmware Reverse Engineering

Serial Port Peripherals

Three Serial Communications Interface (SCI) (Universal Asynchronous Receiver/Transmitter [UART]) Modules
One Serial Peripheral Inteface (SPI) Module
One Inter-Integrated-Circuit (I2C) Bus
One Enhanced Controller Area Network (eCAN) Bus

Enhanced Control Peripherals

Enhanced Pulse Width Modulator (ePWM)
Enhanced Capture (eCAP) Module
Enhanced Quadrature Encoder Pulse (eQEP) Module

Analog Peripherals

One 12-Bit Analog-to-Digital Converter (ADC)
One On-Chip Temperature Sensor for Oscillator Compensation
Up to Seven Comparators With up to Three Integrated Digital-to-Analog Converters (DACs)
One Buffered Reference DAC
Up to Four Programmable Gain Amplifiers (PGAs)
Up to Four Digital Filters

Advanced Emulation Features

Analysis and Breakpoint Functions
Real-Time Debug via Hardware

80-Pin PN Low-Profile Quad Flatpack (LQFP)
1.2 Applications
White Goods
Solar Microinverters and Converters
Sewing and Textile Machines
AC/DC Inverters
General Motor Control
1.3 Description
The F2805x Piccolo™ family of microcontrollers (MCUs) provides the power of the C28x core and CLA coupled with highly integrated control peripherals in low pin-count devices. This family is code-compatible with previous C28x-based code, and also provides a high level of analog integration.
An internal voltage regulator allows for single-rail operation. Analog comparators with internal 6-bit references have been added and can be routed directly to control the PWM outputs. The ADC converts from 0 to 3.3-V fixed full-scale range and supports ratio-metric VREFHI/VREFLO references. The ADC interface has been optimized for low overhead and latency.
The Analog Front End (AFE) contains up to seven comparators with up to three integrated DACs, one VREFOUT-buffered DAC, up to four PGAs, and up to four digital filters. The PGAs can amplify the input signal in three discrete gain modes. The actual number of AFE peripherals will depend upon the TMS320F2805x device number. See Section 8 for more details.
产品器件信息
| PART NUMBER | PACKAGE | BODY SIZE |
| --- | --- | --- |
| TMS320F28055PN | LQFP (80) | 12.0 mm x 12.0 mm |
| TMS320F28054PN | LQFP (80) | 12.0 mm x 12.0 mm |
| TMS320F28053PN | LQFP (80) | 12.0 mm x 12.0 mm |
| TMS320F28052PN | LQFP (80) | 12.0 mm x 12.0 mm |
| TMS320F28051PN | LQFP (80) | 12.0 mm x 12.0 mm |
下面可能是您感兴趣的TI公司(德州仪器)实时控制元器件
C6000DSP
376-BGA
48-LQFP
144-BGA
176-HLQFP
144-BGA
14-TSSOP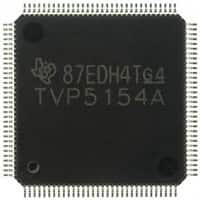 128-HTQFP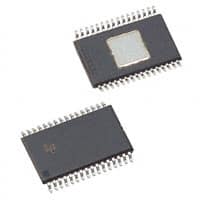 32-TSSOP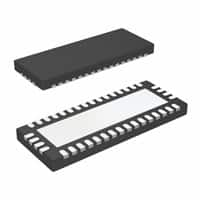 42-WQFN
D类锁存器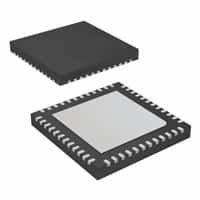 48-VQFN

TI公司产品现货专家,订购德州仪器公司产品不限最低起订量,TI(德州仪器)产品大陆现货即时发货,香港库存3-5天发货,海外库存7-10天发货
寻找全球TI代理商现货货源-TI公司电子元件在线订购